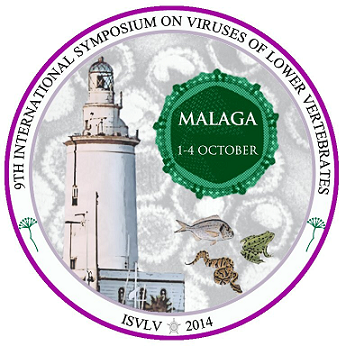 The International Network on Viruses of Lower Vertebrates (INVLV) wants –first of all– to thank Veterinary Research, for giving the us the opportunity to prepare this Special Issue exclusively focused on viruses of lower vertebrates.

The INVLV is a network devoted to research on viruses of fish, amphibians and reptiles. The network organizes symposia every 3-4 years to share not only the results of our studies but also experiences, new ideas and advances in different areas related with the main aim of the Network: the viruses of lower vertebrates.

The reports included in this issue have been selected from a large number of studies reported at the most recent symposium, the 9th International Symposium on Viruses of Lower Vertebrates (ISVLV) held in Málaga in October, 2014. A Committee consisting of 12 specialists belonging to the INVLV and covering different areas of research attended all the sessions and pre-selected 20 studies, based on their general interest, strength of design and experimental tools, and on the recent advances in the field,

After the review of the manuscripts by the panel of experts, we reached the final selection of studies reported here. These papers focus on viruses of different groups, including orthoreoviruses, betanodaviruses, rhabdoviruses, alphaviruses and herpesviruses, and on subjects such as ultrastructures and viral construction, pathogenesis, immunology and biotechnology.
We really hope that these studies will provide interesting and important information for researchers.
Foreword by Prof Alexandra Adams & Prof Carlos P. Dopazo