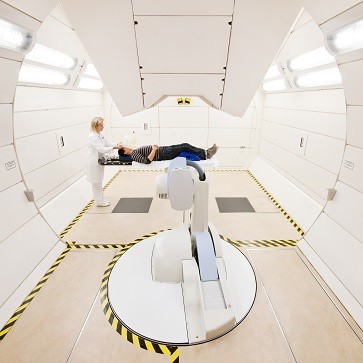 Guest Edited by Prof. Oliver Jäkel
Radiotherapy with heavy charged particles has been pioneered by Heidelberg University in the last 20 years. Starting in 1997, scanned carbon ions were explored for radiotherapy at the GSI Helmholtz Centre for Heavy Ion Research and since 2009, at the Heidelberg Ion Beam Therapy Center (HIT) at the University Hospital Heidelberg. At HIT, proton and carbon ions have been used for treatments of more than 4000 patients until mid-2017. Currently helium and oxygen ions are investigated in preclinical research projects. The German Research Foundation (Deutsche Forschungsgemeinschaft, DFG) has funded preclinical and clinical research at HIT within a clinical research group for many years.
This special issue published in Radiation Oncology summarizes some of the highlights of this research group and gathers articles from the field of medical physics and radiobiology, as well as clinical results for a variety of tumor entities. The main focus is on the effects of organ motion in scanned beam delivery, the radiobiological effectiveness of light ion beams and biomarkers applied. The clinical application addresses tumors of the brain, skull base and lung, as well as hepatic and pancreatic tumors.