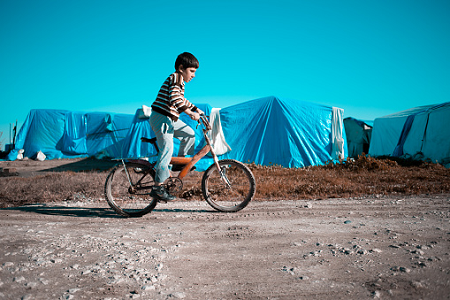 Conflict is a global health issue. Long-term and protracted conflicts, in particular, have consequences not only for casualties but also for the health of entire communities, during and beyond crisis. Over the years, there have been advances in guidelines, frameworks, and structures to improve the delivery of health services in emergencies or humanitarian crises. Despite these advancements, health services and systems in fragile and conflict-affected regions suffer from destroyed infrastructure that can take years to rebuild post-conflict. Many policies and frameworks need to be redesigned, better implementation is needed, and the communities that are impacted in these regions need supportive, sensitive, and good quality care that meets their needs.
In support of the UN's Sustainable Development Goal 3, Good Health and Well-being, BMC Health Services Research has launched a collection welcoming submissions that contribute to the health system strengthening in fragile and conflict-affected regions literature. We call upon the health services research community to consider how we can sustainably strengthen health systems and services in these regions and encourage submissions covering:
Strategies for rebuilding health system infrastructure, implementing new policies, frameworks, and delivery of healthcare in fragile and conflict-affected regions
Studies examining the barriers, facilitators, and opportunities to delivering care in these settings
Strengthening the provision of healthcare to communities in these regions, refugees, and internally displaced people
The trialing of telehealth technologies to advance the provision of care in these settings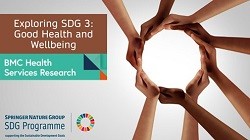 Submission guidelines
BMC Health Services Research is particularly interested in submissions describing innovative, inclusive, and sensitive methods for collecting data and carrying out studies in these extremely challenging environments. We also warmly welcome international submissions led by researchers based in fragile and conflict-affected regions and global health research collaborations which have healthy and sustainable networks of local collaborators based in these regions.
This collection welcomes submissions of Research articles, including systematic reviews, quantitative, qualitative, and mixed-methods research, that contribute to the health system strengthening in fragile and conflict-affected regions literature. Articles describing original, validated methodologies for sensitively collecting data will also be considered as Research articles. Unsolicited narrative reviews will not be considered, as per the journal's policies. Study Protocols will be considered at the discretion of the Journal's Editor.
Data sets and descriptions relevant to the collection will be considered in BMC Research Notes as Data Notes. You can find out more about this article type here. This type of content will be published in BMC Research Notes and included in the final collection.
Articles will undergo the journal's standard peer-review process overseen by our Guest Editors, Prof. Michel Landry (Duke University, USA) and Dr. Clarissa Giebel (University of Liverpool, UK).
Before submitting your manuscript, please ensure you have carefully read the submission guidelines for BMC Health Services Research. Please ensure you highlight in your cover letter that you are submitting to a collection and select the collection in the submission questionnaire in Editorial Manager.
Please visit this page to find out more about our article-processing charges. Members of Health Systems Global can claim a 20% discount on our article-processing charges, more information can be found here.
Submission deadline: 20th June 2022