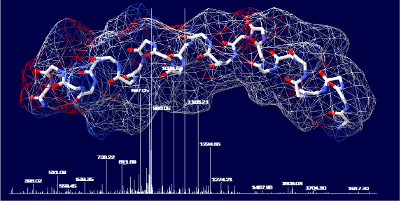 Journal of Venomous Animals and Toxins including Tropical Diseases is now accepting submissions to be considered for publication in a thematic series on hyphenated mass spectrometry strategies as tools for unveiling peptide toxins with potential therapeutic application.

Edited by Daniel Pimenta (Butantan Institute, Brazil) and Philippe Bulet (University Grenoble Alpes, France) as guest editors, the collection will accept research and review manuscript submissions and will also include commissioned topical reviews, written by leaders in the field.
Hyphenated mass spectrometry (MS) strategies have been successfully employed as tools for unveiling peptide toxins and other bioactive peptides, such as proteins from venoms and secretions. The association of genome mining, complementary "omics" and/or bar-coding of complex matrices with structural characterization by MS and pharmacological studies on the structure-activity relationship of such novel molecules provides armamentarium for new therapeutics targets and candidates.
Under this broad thematic umbrella, the series will cover research topics on peptides with functional properties such as antimicrobial, toxic, lytic, vasoactive, anti-proliferative, antiviral, anti-tumoral, immunomodulators and enzyme inhibitors.
The deadline for submissions is May 10th 2017.

Manuscripts should be formatted according to our submission guidelines and submitted via the online submission system. In the submission system please make sure the correct collection title is chosen from the additional information tab. Please also indicate clearly in the covering letter that the manuscript is to be considered for the Hyphenated Mass Spectrometry Strategies as Tools for Unveiling Peptide Toxins with Potential Therapeutic Application series.
If you would like to enquiry about the suitability of a manuscript for consideration, please email a pre-submission enquiry to editorial@jvat.org.br.
See other article collections published in the journal.
Visit the journal homepage.