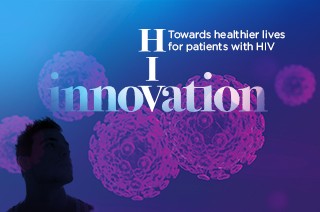 Edited by Mark Boyd
AIDS Research and Therapy
In early 2017, a diverse group of Australian clinicians with a common interest in HIV infection and its management was assembled to develop a program for a two-day event held in late August of 2017, the 'HIV innovation forum'. The group included clinicians and academics with a range of infectious disease, immunology, sexual health, public health and primary care backgrounds. This group formed a Forum Steering Committee, the objective of which was to create an innovative educational event dedicated to offering practical advice around a selection of relevant, emerging contemporary issues in the clinical management of people living with HIV. The goal was to develop a program that would help the audience partner with people living with HIV to help them live full, healthy lives to the greatest extent possible. To that end, the Committee decided that the Forum should explore the following topics: HIV, ageing and frailty; HIV and smoking; and HIV and sexual health. The Committee was pleased to have highly respected national and international speakers accept invitations to participate and highlight key issues in each topic.
In this special series of AIDS Research & Therapy, a number of Steering Committee members and invited presenters have written a set of reports that summarize the proceedings of the Forum. It should be emphasized that our objective in translating the Forum proceedings into these reports was not to offer a comprehensive, systematic review of the topics canvassed over those two days. Our aim was far more to offer a practical overview of the Forum's proceedings, and above all, to communicate, educate and provide the practical advice offered by all invited speakers. The reports are therefore deliberately succinct. We hope that this format makes the information conveyed accessible to busy clinicians.
We acknowledge here the enormous contribution Professor David Cooper made to both the staging of the HIV innovation forum and the production of this series of resultant articles. David acted as the Chairperson of the HIV innovation forum Steering Committee. He was steadfast in his commitment to making the event an innovative, entertaining and, above all, practical educational offering, attractive to a wide range of clinicians, in particular younger practitioners with an interest in becoming involved in HIV management. David was passionate about the need to engage a dedicated set of clinicians capable of meeting the challenges of caring for people with HIV in 2018 and beyond. Sadly, David died in March 2018 after a short illness. He will be missed by all members of the Steering Committee and by many more colleagues and friends around the world. We dedicate this series of articles to his memory.

We acknowledge Gilead Sciences for the provision of an unrestricted educational grant that made this event possible. Gilead Sciences played no role in the selection of speakers, topics or viewpoints covered in this series.

We hope that our readers will find something of value in this collection.

Mark Boyd, Co-Editor in Chief, AIDS Research & Therapy, on behalf of the HIV innovation forum Steering Committee
Forum presentations
This series of reports summarizes presentations from the 2017 HIV innovation forum. Full speaker presentations can be accessed at innovationforum2017.com.au (password: HIVinnovation).