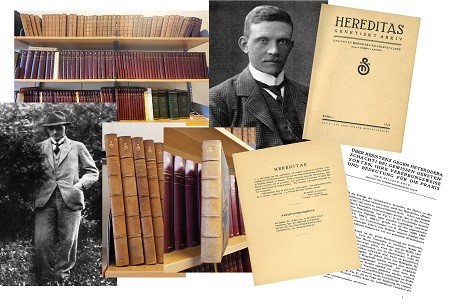 On occasion of Hereditas celebrating its 100 years of existence, we devoted a special topics series on this occasion. Do not miss it - but already now get a glimpse of the first issues of the journal and the two protagonists that led the path for the success story of Hereditas.
Did you know that the exact number of chromosomes of men was first described in Hereditas in 1956? Read the Editorial and learn more!

View all collections published in Hereditas here!