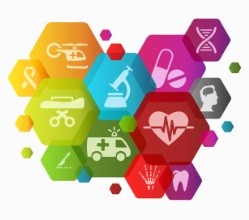 Current special series and section editors: Dr Jan Brozek, Dr Yaolong Chen, Dr Pablo Alonso Coello, Dr Joerg J Meerpohl, Dr Yuan Zhang, Prof Holger Schünemann of Health and Quality of Life Outcomes invite you to submit to our special series and section: Health outcomes, values and guidelines.
Improving health outcomes is the ultimate goal of recommendations made in health guidelines and other guidance statements. People important outcomes (PIOs), including the relative importance of these outcomes, quality of life assessment, values and preferences and best methods for integrating them in health care guidelines are at the forefront of methodological and clinical practice research. Considering PIOs in the context of other criteria that influence a health care decision to achieve the greatest possible desirable consequences of a health care option is a preeminent goal of a guideline recommendation. The improvement of both the development of guideline recommendations through methodological research and practical application will now be considered for publication in Health and Quality of Life Outcomes, beginning with a special series.
Health and Quality of Life Outcomes will, for this special series, and subsequent issues consider the following articles for publication on guidelines and guideline methodology: clinical, public health and other health related recommendations and guidelines/guidance, including supplementary materials for guidelines, such as Evidence to Decision Frameworks; and, scientific articles describing methodological research and standards to improve the development, dissemination and implementation of guidelines. For future issues of the journal we do also invite editorials and opinion pieces about guideline development.
Submitted guidelines should follow standards set by the Institutes of Medicine and the Guideline International Network and utilize appropriate methods for the development of guidelines such as the GIN-McMaster Guideline Development checklist. These standards include the use of proven approaches to assess the certainty in the evidence and move from evidence to decisions such as the GRADE approach. Authors of guidelines should follow the RIGHT statement (reference to EQUATOR) for reporting of guidelines to achieve high scores on assessment instruments such as the AGREE instrument.
Manuscripts should be formatted according to Health and Quality of Life Outcomes submission guidelines and submitted via the online submission system. All articles in this series will undergo the journal's full standard peer-review process. In the submission system please make sure the correct collection title is chosen from the "additional information" tab. Please also indicate in the covering letter that the manuscript is to be considered for the 'Guidelines and guideline methodology' special series. For further information, please contact the Editors (hqlo@biomedcentral.com).