Edited by: Dr Sen-Hai Yu, Prof. Xiao-Nong Zhou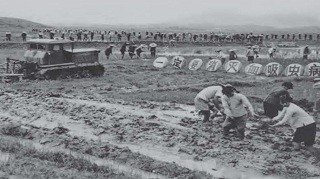 China was one of the countries with the highest burden of parasitic infections in the world at early last century, which are closely related to poverty. Tracing back to the history of parasitic infections in China, diseases due to worms infection were already recorded in the oldest medical book entitled "Huang Di Nei Jing", compiled in the Qin-Han dynasties, over 2200 years ago. As described in the literatures or books in the last several centuries, the control efforts on the diseases and relevant investigations have accumulated rich information or experiences in the country. For instance, old texts did mention various aspects of parasites, such as morphology, pathogenesis and treatment, etc. The discovery of artemisinin, a newly developed antimalarial drug, was indeed inspired by an ancient herbal medicine.

Modern medical parasitology began during 1886-1871 in China when Sir Patrick Manson, a medical doctor from UK, first came to investigate the prevalence of parasitic diseases in countryside of Taiwan and Fujian. While Chinese scientists began to work in the field of medical parasitology since 1921, the first institution "Institute of Tropical Diseases" was founded by Dr. S.L. HUNG in Hangzhou, Zhejiang province in August, 1928. A national laboratory was then set up in the Central Health Facility Laboratory under the Health Department in 1932. Medical parasitology was first included in the curriculum of 6 years programme of university in 1935. Since 1950, the government of the People's Republic of China paid great attention to the control of the 5 most detrimental parasitic diseases, e.g. schistosomiasis, malaria, visceral leishmaniasis, lymphatic filariasis and ancylostomiasis. After decades of efforts, the prevalence of these infections has decreased significantly, including the elimination of lymphatic filariasis in 2007.
In this special issue, supported by China UK Global Health Support Programme (grant no. GHSP-CS-OP1), we present a series of papers that address the historical development of Chinese medical parasitology along with the experience and lessons leant from the national control programmes of various parasitic diseases. It is also expected that these experiences could be translated into the developing world, particularly on the strategies to combat both parasitic diseases and poverty, which has caused considerable attention from the international community.