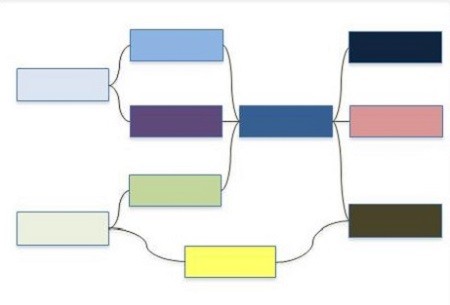 The first reference genome sequences were entirely linear from a single or few individuals, but such a representation is not sufficient for encompassing all of the genomic variation present in a population. The human reference GRCh37 adopted a graph-based representation, by introducing the concept of alternative loci, which was expanded in GRCh38. Uptake of these graphical representations has been slow, in part because of a lack of tools to process the data in this form.

Genome Biology is accepting submissions for an article collection of tools for graph genomes and related pan-genome analysis. There is no submission deadline, and articles will not be held for publication together: individual articles will be published when they are ready. The final collection will be accessible via a dedicated web page in our special collections catalog and highlighted on the main Genome Biology web page.

The collection will be guest edited by Michael Schatz (Johns Hopkins University, USA). He will have an advisory role to guide the scope of the collection and provide advice on content, but will not be involved in the editorial decision making on all papers submitted.

Authors are invited to submit any methods relevant to the construction and analysis of graph-based genome representations, or related to the new standards or data structures required for representing collections of genomes.
To submit, please use our online submission system and indicate in your cover letter that you would like the manuscript to be considered for the 'Graph genomes' collection. If you would like to inquire about the suitability of a manuscript for consideration, please email a pre-submission inquiry to editorial@genomebiology.com.