Guest Editors:
Victoria Pando-Robles: Center of Research in Infectious Diseases in the National Public Health Institute of Mexico, Mexico
Claudia Sanchez San Martin: Division of Infectious Diseases and Vaccinology, School of Public Health, UC Berkeley, USA
Submission Status: Open | Submission Deadline: 31 October 2023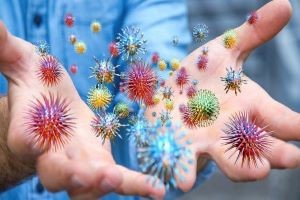 BMC Genomics is calling for submissions to our Collection on Genomics of Emerging Viral Diseases. In the first two decades of the XXI century, the emergence of a new viral diseases such as COVID-19, Zika and Influenza H1N1 (among others) has demonstrated the vulnerability of public and animal health as well as that of the economy and stability of modern society worldwide. Zoonosis has played a notable role in the emergence of novel diseases; it is known that 70% of new etiological pathogens (principally bacterial and viral ones) have jumped from animals to humans before disseminating into the world.