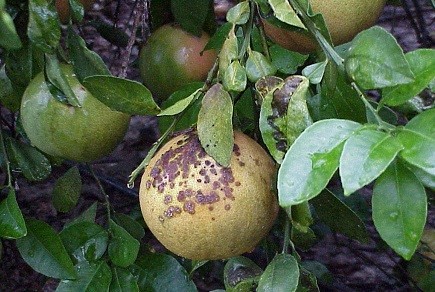 This thematic series was published in
CABI Agriculture and Bioscience.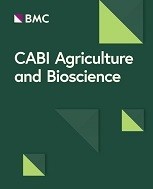 Guest Edited by: Clive Bock1 & Xiangming Xu2
1 USDA Agricultural Research Service, USA
2 East Malling Research, UK
A wide range of different pathogens affect tree fruit and nut crop production. These crops are affected throughout the various regions they are cultivated, including temperate, sub-tropical and/or tropical areas of the world. Collectively, the pathogens of these crops account for considerable loss in yield (both pre- and post-harvest), and fruit and nut quality; some of the pathogens are responsible for producing mycotoxins, further reducing quality. Many of the pathogens are endemic, yet others are exotic, and their management is further associated with unique issues. The broad range of pathogens may affect foliage, wood, flowers, roots and developing fruit or nuts. In most cases they include readily identifiable pathogenic agents, including fungal pathogens, bacteria and viruses, but also, relatively amorphous, less definable conditions including replant diseases.
Indeed, knowledge of different aspects of the tree fruit and nut diseases and the pathogens that cause them is variable, and in many cases very fragmentary. Even basic knowledge is lacking for many. Perennial tree fruit and nut crops offer unique challenges to disease management due to their longevity, growth habits and size. New research, using novel molecular-based techniques and other tools is accelerating our understanding of many aspects of the pathogens involved, contributing to our eventual ability to manage them more effectively. Many of the tree species are produced in nurseries with scion cultivars grafted to their rootstocks; infection in nurseries may stay latent for many months (even years) and only presenting when planted in orchards.
The lack of knowledge presents major problems to effective management of many of the diseases caused by these agents. The size of these tree crops offers unique challenges to researchers on how to sample and assess diseases (roots, foliage, trunk and fruit) for accurate quantification of spatiotemporal disease development.
Aims and Scope: This series aimed to collate the latest research on the epidemiology, population biology and microbial interactions of the pathogens that afflict tree fruit and nut crops, with an emphasis on disease management.
Articles published in this collection: