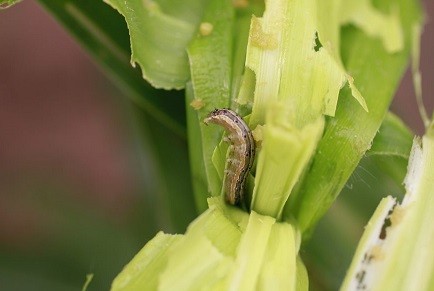 This thematic series will publish in
CABI Agriculture and Bioscience.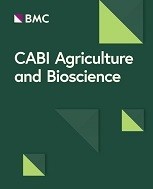 Feature image © CABI

Guest Edited by: Jawwad Qureshi1, Fangneng Huang2 & Roger Day3
1 Institute of Food and Agricultural Sciences, University of Florida, USA; 2 Louisiana State University AgCenter, USA; 3 CABI, UK
Submission Deadline: 31 December 2022
Aims and Scope: The fall armyworm, Spodoptera frugiperda (F.), is native to the Americas and is a principal pest of maize, although has also attacked more than 80 other hosts including rice, cotton, sorghum, wheat and vegetables. This migratory pest has recently invaded and spread across the African continent, established itself in Asia and is now a potential threat for Europe.
Knowledge of the biology and ecology of the pest contributes significantly to its suppression, using cultural, biological, chemical and genetic approaches. All of these management methods are used across the globe depending upon the size of farming operations and needs of the societies. Populations of this pest species usually increase rapidly, making it difficult to control, especially in new invaded areas. Global management methods have evolved from traditional reliance on biological, cultural, and chemical controls, to the use of transgenic Bt crops. Ultimately, integrated and economically viable pest management approaches against this pest are needed for sustainable crop protection and production.
Manuscripts considered: Experts working on the fall armyworm from different regions of the world are invited to submit to this series to present essential knowledge of the monitoring and management of this pest.