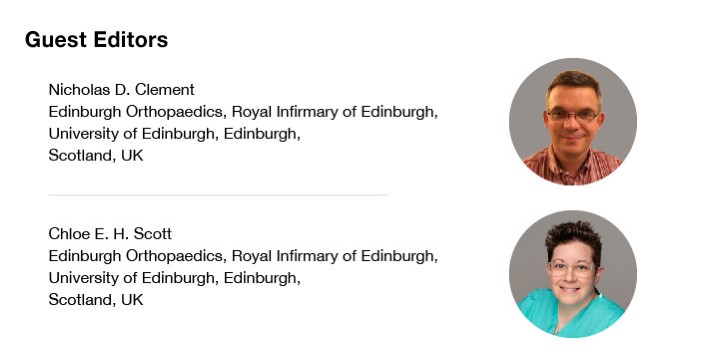 Background
Total hip and knee arthroplasty are recognised as effective management options for end stage arthritis, and are among the most cost-effective interventions available in medicine. However, between 5% to 20% of patients are not satisfaction with their surgery. It is important to identify which patients are at risk of a poor outcome, not only to inform patients preoperatively as part of their consent process, but to also potentially address these factors in the future to improve their outcome.
Goals
To identify factors associated with: (1) poor joint specific outcome, (2) poor health related quality of life outcome and (3) dissatisfaction following total hip and knee arthroplasty.
Scope and specific themes
The scope is deliberately broad to identify factors (known and unknown) that influence outcome of total hip and knee arthroplasty. The factors can include multiple variables such as but not restricted to:
Patient factors: sex, age, expectations, socioeconomic status
Joint specific factors: hip, knee, total/partial, pattern of disease, varus/valgus
Surgeon factors: volume, technique
Implant: type, alignment
General health: comorbidity, frailty, quality of life
The outcome assess can also vary according to the authors preference and could include but are not restricted to: joint specific, quality of life, patient satisfaction, complications, implant/patient survival.
This special issue was published in Arthroplasty.