Cell Communications and Signaling invites you to submit to our new thematic series:
Extracellular Vesicles in Intercellular Communication
Virtually all living organisms continuously release extracellular vesicles (EVs) such as exosomes, microvesicles or other nano-sized EVs into their environment. By shuttling communication-competent cargo including nucleic acids, proteins, lipids, or secondary messengers they modulate fate und function of recipient cells, tissues and organisms. EV-mediated cell communication is therefore increasingly recognized to play an essential role in both, health and disease.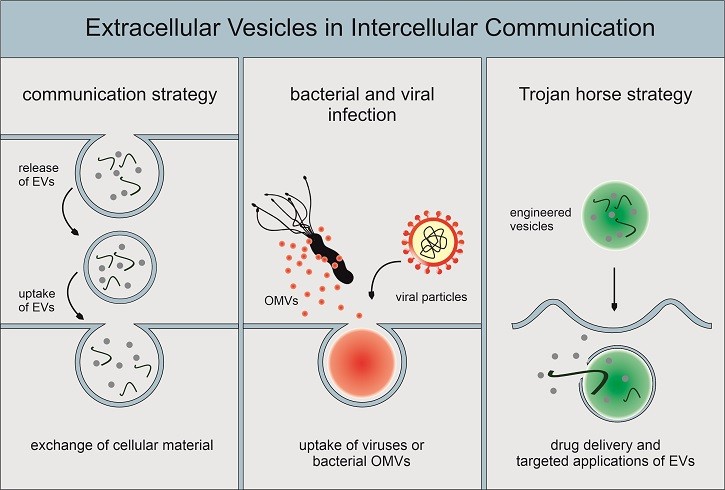 Current developments in the field of extracellular vesicles will be presented by experts at the joint annual meeting of the Austrian and German Societies of Extracellular Vesicles (ASEV/GSEV) and the Extracellular Vesicles Theralytic Technologies Center (EVTT), "Small New World", taking place in Salzburg, Austria from October 28-29, 2022.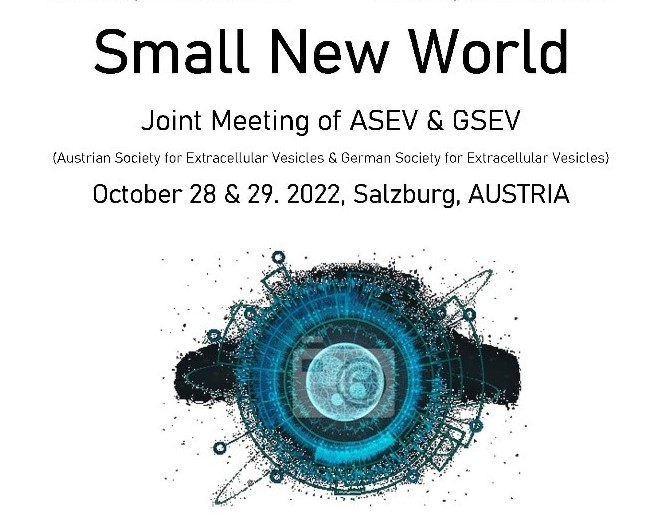 This new thematic CCS series will focus on the role of EVs in intercellular communication and their potential biomedical applications, and aims to highlight contributions from the Small New World 2022 conference.
We welcome the submission of manuscripts that describe the functional roles of extracellular vesicles in intercellular communication, as well as technological advances to study EVs.
Guest Editors: Nicole Meisner-Kober and Silja Wessler, Paris-Lodron University Salzburg
Submission Deadline: May 15, 2023
Submit your manuscript here.