Edited by: Michael Ginger, University of Huddersfield, UK
Eugene Koonin, National Center for Biotechnology Information, USA
Ferdinand Marlétaz, University College London, UK
Yehu Moran, The Hebrew University of Jerusalem, Israel
Ben Pascoe, University of Bath, UK
Josefin Stiller, University of Copenhagen, Denmark
Martina Strömvik, McGill University, Canada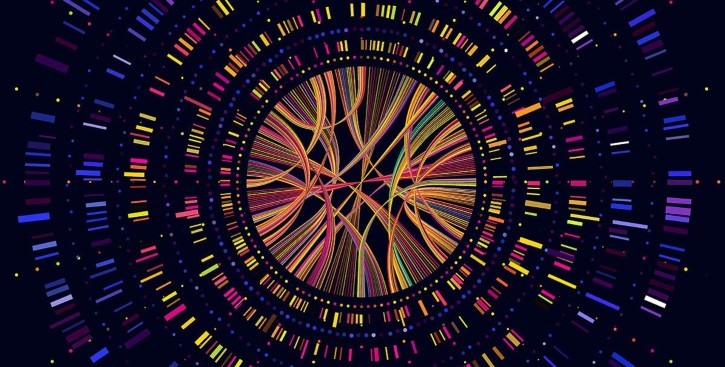 Developing sequencing technologies and interrogation of 'big data' have expanded our capabilities to shed light on the evolution of life, including the genomic substrates for adaptation and evolution of genomes themselves. This Collection in BMC Biology brings together research and methodology articles covering genomic insights into evolution and vice versa, across all taxonomic levels and domains.
The collection is now closed for submissions.
Our Guest Editors:
Michael Ginger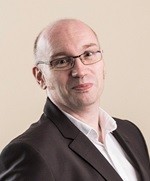 Dr Ginger holds a BSc and PhD in Biochemistry from the University of Liverpool, UK. Following post-doctoral research at the Universities of Liverpool, Glasgow and Manchester, his independent research career began with tenure as a Royal Society University Research first at the University of Oxford, and subsequently at Lancaster University, UK. Michael moved to the University of Huddersfield in 2016 where he has been Dean of the School of Applied Sciences since 2019. Research within his lab focuses on the evolutionary cell biology and metabolic biochemistry of parasitic and heterotrophic free-living protists.
Eugene Koonin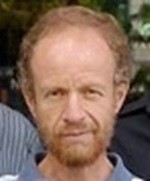 Eugene V. Koonin is the leader of the Evolutionary Genomics Group at the National Center for Biotechnology Information (NCBI). He is a member of the National Academy of Sciences of the USA. The American Academy of Arts and Sciences, American Academy of Microbiology and The European Molecular Biology Organization, and a Foreign Member of the Russian Academy of Sciences. He received his Ph.D. in Molecular Biology in 1983 from Moscow State University, joined the NIH in 1991 and became a Senior Investigator in 1996. His research interests focus on evolutionary genomics of prokaryotes, eukaryotes and viruses, host-parasite coevolution and general theory of the evolution of life. He is the author of about 1000 research papers and the book "The Logic of Chance: On the Nature and Origin of Biological Evolution".
Ferdinand Marlétaz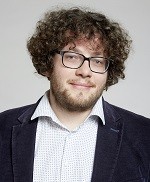 My main research question focuses on the relationship between the diversity of genome organisations, the evolution of gene regulation during development and the establishment of animal body plans. After graduating from the École Normale Supérieure de Lyon, I enrolled for a Phd at the University of Marseille focused on the phylogeny of spiralians and the enigmatic phylum of chaetognaths. During my postdoctoral work, in Oxford, I worked on whole genome duplications and their impact on gene regulation and organismal novelties, particularly using amphioxus as chordate sister group. I pursed on this topic during a stay at the Okinawa Institute of Science & Technology, in Japan, particularly focusing on the evolution of chromosomal architecture among animals. In 2019, I joined the Genetics, Evolution & Environment department at UCL.
Yehu Moran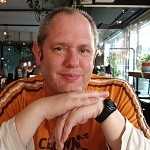 Yehu Moran studied from 2001-2010 at Tel Aviv University where he obtained a BSc in Life Sciences, MSc in Biochemistry and PhD working on sea anemone toxins. Then he moved to the Department of Molecular Evolution and Development at the University of Vienna to study as postdoctoral fellow supported by EMBO and Marie Curie actions the evolution of post-transcriptional regulation by microRNAs. At January 2014 he was appointed as a senior lecturer at the Department of Ecology, Evolution and Behavior of the Alexander Silberman Institute of Life Sciences of The Hebrew University of Jerusalem and since the academic year 2017-2018 he is an Associate Professor in this department. He is currently a department head and his lab studies the evolution of complexity, focusing on biological systems such as venom and antiviral immunity, using the sea anemone Nematostella vectensis as a model organism.
Ben Pascoe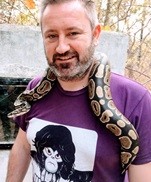 Dr Pascoe received a BSc (Hons.) from the University of Hertfordshire and a DPhil in Molecular Biology from the University of Sussex. He gained postdoctoral experience in pathogen genomics at Swansea University Medical School prior to taking up a position managing the core sequencing facility at the University of Bath and the Milner Centre for Evolution. He directs an active research portfolio on bacterial pathogen genomics, with recent work focussed on global differences in pathogen epidemiology, emergence and evolution of multi-drug resistant clones and genome-wide identification of transmission and virulence traits.
Josefin Stiller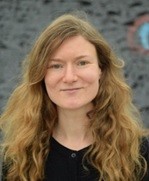 Josefin Stiller investigates questions surrounding the evolutionary origins of animal biodiversity. After receiving a BSc from Free University Berlin and a MSc from Humboldt University Berlin, she obtained a PhD in Marine Biology from Scripps Institution of Oceanography at the University of California San Diego. She carried out postdoctoral studies at the University of Copenhagen in biodiversity genomics of birds as part of the Bird 10,000 Genome Project (B10K). With support from a Villum Young Investigator grant, she is now building a research group at University of Copenhagen with projects on phylogenomics, comparative genomics, and phylogeography, with a current focus on the evolution of seahorses, seadragons and pipefishes.
Martina Strömvik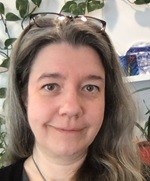 Martina Strömvik earned her Ph.D. in Crop Sciences (plant molecular genetics of soybean) from University of Illinois at Urbana-Champaign (USA), after completing both her B.A. in Theoretical Philosophy and M.Sc. in Biology (tissue culture and transformation in Picea abies) from Stockholm University (Sweden). She carried out postdoctoral studies in Bioinformatics and Computational Genomics at University of Minnesota, Minneapolis (USA) working on plant genomics data. In 2003 she joined McGill University's Department of Plant Science (Montreal, Canada) where she has served as Department Chair since 2015. She leads an interdisciplinary research group on projects in complex polyploid plant genome analyses, gene regulation and promoter discovery, and adaptation of plants to the Arctic.