Edited by: George F Gao, Dr. Ernest Tambo, Prof. Xiao-Nong Zhou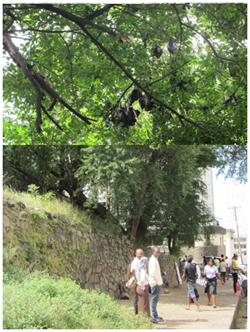 Establishment of effective surveillance and response strategies are recognized globally as the pillars for tackling the outbreaks of infectious diseases as well as elimination and eradication of diseases. Thus surveillance response activities do not only require preparedness, planning and efficient coordination and management of resources in research and development of tools, such as Ebola vaccines and treatments, but importantly also increasing community awareness, mobilization and participation for further development of the response structure to stem out Ebola epidemic.
Ebola virus disease (EVD) is a disease of humans and other primates caused by ebolaviruses with a death rate of EV infected cases around 50% to 90% varied in different outbreaks since 1976. Its incubation period or the time between exposure to the virus and the development of symptoms of the disease is between 2 to 21 days leading to chronic hemorrhages and multiple organs failure, yet no effective treatment and Ebola vaccine is available. Ebola outbreak in West Africa has shown the gaps in the national and global surveillance response and knowledge translations, which resulting to preventable 4,922 deaths toll out of 10,141 cases of EVD in West Africa alone by 25 October, 2014. The challenge with EVD reside in its early detection with daily similar trickery symptoms with malaria, cholera and other viral hemorrhagic fevers, etc., and rapid healthcare emergency and crisis responses management, contact tracing, collaboration, solidarity and effective communication with community.
Thus, the thematic series on the topic of "Ebola outbreaks and community-based surveillance response systems" offer unique opportunity to present the human-animal interplay knowledge and information gaps, ethical and legal challenges, community-based EVD strategies and translational research priorities. In particularly, community-based establishment of EVD epidemic surveillance response systems will trig more stakeholders to work on evidence-based research against EVD outbreaks or pandemics and provide the decision-making policy support systems, viable interventions and responses in local settings and global scenarios as well.