Edited by: Paolo Martelletti
This collection of articles results from the tight collaboration between the European Headache Federation (EHF) and its Official Journal, The Journal of Headache and Pain.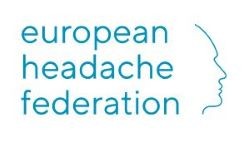 The educational aim of EHF, its own School of Advanced Studies (EHF-SAS), provides for nurturing talented young researchers in the headache area. Each Meeting of the EHF-SAS ends its path with the preparation of a review on special topics to be submitted for regular peer-review. EHF provides economical support for the related APCs. In such way we think that the positive loop might be maintained and attract more and more young researchers.
This collection of articles has been sponsored by the EHF. Articles have undergone the journal's standard peer-review process overseen by the Editor-in-Chief.