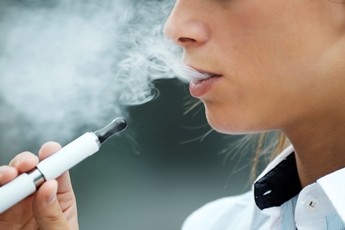 Series Editors: Dr Maciej L. Goniewicz and Tobacco Induced Diseases Editors-in-Chief Dr Constantine Vardavas and Dr James Elliott Scott.
Electronic cigarettes (e-cigarettes) are nicotine containing products that are sold for use as an alternative to cigarettes and may potentially reduce harm and the risk of tobacco-related diseases, particularly for those who are unable or unwilling to quit.
Regulating e-cigarettes creates unique challenges. The evaluation of the effect of e-cigarettes on public health require a wide range of evidence, including studies on the composition of a product, studies of human exposure, health effects, the likelihood of addiction and abuse, the perception and understanding of the product by the public, and the effect of marketing of the product. Furthermore, the effects of e-cigarettes not only on users of the product, but also on nonusers and on the population as a whole, need to be evaluated.
Regulation of e-cigarettes is a necessary precondition for assuring that the health of the public is protected. In many countries, national regulatory agencies have authority to regulate sale, distribution, labeling, and advertisement of nicotine containing products, and to set product standards. In the US, the Food and Drug Administration (FDA) has a broad authority to regulate the manufacturing and marketing of all tobacco products, including e-cigarettes. In the European Union, nicotine containing products currently do not fall under the Tobacco Products Directive (TPD), but in the on-going revision of the Directive different options regarding regulation of e-cigarettes are being evaluated.
For this thematic series in Tobacco Induced Diseases, we collect manuscripts which present the latest findings from several areas of interest including population use and risk perception of e-cigarettes, advertising, promotion, and marketing strategies, the abuse and addiction potential of the product, efficacy in smoking cessation, and an overview of what is known about the safety and efficacy of e-cigarettes.
Collection published in Tobacco Induced Diseases: 21 August 2014
Last updated: 27 June 2015