Guest Editors:
Jewel Gausman, ScD, MHS, Harvard TH Chan School of Public Health, United States
Ambrogio P. Londero, PhD, MS, University of Genoa, Italy
Submission Status: Open | Submission Deadline: 12 July 2024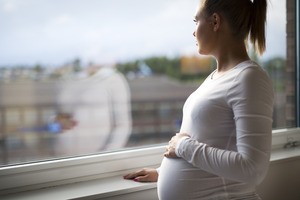 BMC Pregnancy and Childbirth is calling for submissions to our Collection on 'Effects of climate change on obstetrics and perinatal medicine'.
This collection aims to bring together research that investigates the impacts of climate change on maternal health and perinatal care. Climate change is a global phenomenon with far-reaching consequences, touching most aspects of human life. The field of obstetrics and perinatal medicine is no exception, as emerging evidence suggests that climate change can significantly influence maternal health, perinatal outcomes, and the practice of obstetric care in a variety of ways. Climate-related events such as heatwaves and wildfire smoke can directly affect maternal health and outcomes while events such as flooding and drought-related displacement can affect provision of and access to perinatal care.
This Collection supports and amplifies research related to SDG 3: Good Health and Well-Being and SDG 13: Climate Action.