Edited by: Hubert Lacey, Phillipa Hay and Stephen Touyz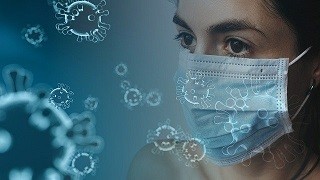 All of us have been stunned by the impact of this viral pandemic. Whilst the focus has of course been on the public health needs to contain its spread and care for individuals with acute infection and the most vulnerable, only now are the wider impacts on people's mental health being thought about. In this regard, people with Eating Disorders may be particularly vulnerable, because of their frequently compromised physical health, as well as problematic relationships with food in a time of food insecurity and panic buying, and often impoverished social and interpersonal lives in a time of severe "social distancing'.
In this thematic series in Journal of Eating disorders, we put together papers informing on all aspects of the impacts that this global crisis may have, or is having, on people living with an eating disorder, their health and treatment, and the wider research community. This includes consequences for research programs and research governance such as peer review. We encourage papers reporting case histories and novel solutions to care where face to face contact is curtailed.
This collection of articles has not been sponsored and articles have undergone the journal's standard peer-review process.