Collection Editors:
Tom Clifford (Loughborough University, UK)
Tara Coppinger (Munster Technological University, Ireland)
Fred DiMenna (Icahn School of Medicine at Mt. Sinai, USA)
Daniel Peart (Northumbria University, UK)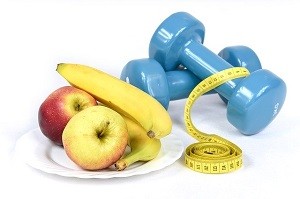 The impact of diet on exercise performance has long been recognized and well-studied. However, there is still a lack of evidence determining how the body harnesses nutrients and their usefulnesses. The maximizing effect of nutrition on sports performance in athletes with disease and disability especially needs greater research attention.

This Article Collection published by BMC Sports Science, Medicine, and Rehabilitation showcases insightful articles on how diet and nutrition impact exercise and sports performance. Of note, there are two randomized studies, combining prescribed exercise plus dietary supplement, in patients with cerebrovascular disease and male smokers. Three state-of-the-art pieces review Mobile applications for sport nutritionists, The effects of cocoa flavanols on muscle recovery, and The translational potential of dietary nitrate on population health. One other, Peak week recommendations for bodybuilders: an evidence-based approach, was even highlighted on a popular training podcast.