Edited by
Ben Berkhout, University of Amsterdam, Netherlands
Fatah Kashanchi, George Washington University, USA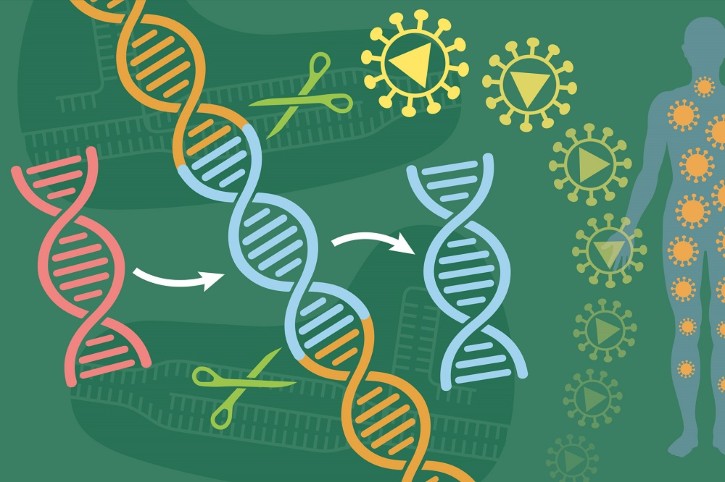 The simplicity and broad applicability of targeted and programmable genome editing approaches, including but not limited to those based on CRISPR-Cas9, raise the possibility of a fundamentally new way to treat a variety of infections, as well as numerous therapeutic strategies for common diseases.
However, many challenges need overcoming before such techniques could be widely used in the clinic. Current issues of bottleneck in the field are complex; however, few stand out as particularly challenging. They include lack of optimized genome editors, specifically targeted delivery systems, reduced immunogenicity, improved or expanded cell-type targeting, simplification or increased scalability of production, transient or regulatable expression of genome editors, directed evolution, and selection methodologies to guide the identification of complexes with novel enzymatic activities, approaches to increase the frequency of HDR within target regions, while reducing non-specific events and substrate specificities and more predictive animal models and studies.
Through this series, jointly published in Retrovirology and Virology Journal, we are aiming to build a collection of articles that will highlight current developments in this area.
Submission instructions
Manuscripts should be formatted according to the individual journals instructions for authors and submitted via the online submission system. Before submitting your manuscript, please ensure you have carefully read the submission guidelines.
Retrovirology submission guidelines
Virology Journal submission guidelines
Submit here your complete manuscript to Retrovirology
Submit here your complete manuscript to Virology Journal

To ensure that you submit to the correct thematic series please select this thematic series in the drop-down menu upon submission.
Manuscripts will be peer-reviewed independently by the respective journal. Accepted articles will be published online on a continuous basis.
Pre-submission enquiries are welcome. If you have questions before submitting your manuscript, please contact the Editors-in-Chief.
Deadline for submissions: 31 July 2022
View all collections in Retrovirology.
View all collections in Virology Journal.
Back to Retrovirology homepage
Back to Virology Journal homepage