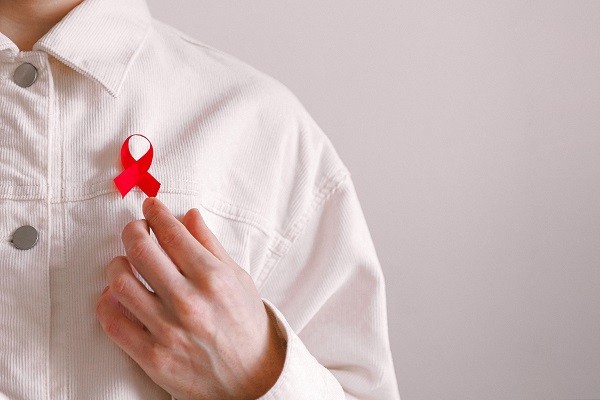 (Photo by Anna Shvets via Pexels)
The pressure sustained by hospital clinics and infectious disease units during the COVID-19 pandemic has put a strain on the ability to offer quality care to chronic HIV patients who need visits and drugs.
In both high- and low-resource settings, people living with HIV are at risk to acquire SARS-CoV-2, and to delay or interrupt treatments and other forms of care.
The ambitious UNAIDS 90-90-90 target aims to ensure that:
90% of all people living with HIV will know their HIV status.
90% of all people with diagnosed HIV infection will receive sustained antiretroviral therapy.
90% of all people receiving antiretroviral therapy will have viral suppression.
In light of these targets, the COVID-19 pandemic is having a disruptive impact on the number of diagnoses, missed consultations, and the delivery of antiretroviral therapy. In addition, SARS-CoV-2 infection is likely to have clinical consequences on people living with HIV, to an extent that is yet to explore.
This new thematic series published in AIDS Research & Therapy aims to explore the clinical presentation and outcomes of COVID-19 in people with HIV, and the impact of COVID-19 on services and treatment outcomes for people living with HIV, in both high- and low-resource settings. Research articles, review articles, and brief reports will be considered. Articles in this collection will shed light on the importance of a resilient healthcare system that is able to guarantee the continuum of HIV care in a public health emergency. Contributions exploring the opportunities offered by telemedicine are also welcome.
Submission instructions
Before submitting your manuscript, please ensure you have carefully read the submission guidelines for AIDS Research & Therapy.
The complete manuscript should be submitted through the journal submission system.
To ensure that you submit to the correct thematic series please select the appropriate section in the drop-down menu upon submission.
Deadline for submissions: 30 June 2023.
Fees and funding
BMC and SpringerOpen Membership program
List of research funders and institutions worldwide that fund open access article-processing charges (APCs).
View all collections in AIDS Research & Therapy.