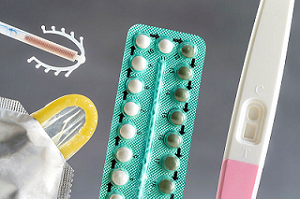 A cross-journal collection to celebrate World Contraception Day on 26th September 2023.
In low- and middle-income countries (LMICs), there is an unmet need for modern contraception in over 200 million women. Particularly affected are adolescent girls between the ages of 15 and 19, substantial numbers of which experience negative health effects such as unintended pregnancy, unsafe abortions, pregnancy-related mortality and morbidity and Sexually Transmitted Infections (STIs).
Effective interventions to improve access to contraception include implementing laws and policies requiring the provision of sexual education in youths, making such health services adolescent friendly to encourage uptake and more.
This cross-journal collection aims to curate multidisciplinary papers focusing on low and middle-income countries that explore and promote improving access to contraception, particularly amongst adolescents with a particular focus on health policy and systems that can promote contraception uptake.
Featured Journals:
• Contraception and Reproductive Medicine
• Reproductive Health
• Journal of Health, Population and Nutrition
• International Journal for Equity in Health
Please consult the submission guidelines on the individual journal websites for more information on submission and formatting.
This Collection welcomes submission of Research Articles, Data Notes, Case Reports, Study Protocols, and Database Articles. Before submitting your manuscript, please ensure you have read the submission guidelines for the relevant journal. Articles for this Collection should be submitted via our submission system, Snapp. During the submission process you will be asked whether you are submitting to a Collection, please select "Enhancing access to and uptake of contraception in low-and middle-income countries" from the dropdown menu.
Articles will undergo the journal's standard peer-review process and are subject to all of the journal's standard policies. Articles will be added to the Collection as they are published.
The Editor has no competing interests with the submissions which she handle through the peer review process. The peer review of any submissions for which the Editor have competing interests is handled by another Editorial Board Member who has no competing interests.