Guest Editors: Prof Trish Greenhalgh and Dr Chrysanthi Papoutsi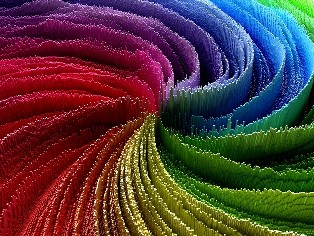 In this collection, BMC Medicine presents a series of papers that extend the theoretical and empirical knowledge base on the topic of complexity science and its application to health care systems.
Health systems around the world are struggling with the unprecedented interacting challenges of – among others – increased life expectancy (and the concomitant increase in chronic illness, multi-morbidity and frailty), technological progress (both real and imagined), the convergence of 'health' and 'care' needs (along with increasingly messy disputes over who should pay for them), fragmentation of services, mismatches between workforce supply and system demand, a mushrooming of regulations and protocols, diminishing public trust in health professionals, and shrinking budgets.
Complexity science will not provide a simple fix for the inherent tensions and paradoxes in contemporary health systems. But a better understanding of complexity science will help us develop appropriate responses.
In addition to the papers already included in this collection, we are seeking submissions that meet the following criteria:
Offering an original and important perspective on the application of complexity science to contemporary challenges in healthcare,
Based on a robust and richly-described empirical study (qualitative, quantitative or both) and/or including rigorous theoretical analysis,
Offering an innovative study design, methodology and analytic approach to the study of complexity that could be applied more widely,
Accessible to a generalist BMC Medicine audience, particularly professionals not specialising in complexity science.
Fields that might be covered include (but are not limited to):
The naturalistic study of complex change (e.g. organizational case studies and what has been termed 'muddling through' in policymaking);
Studies that illustrate and explain modelling and microsimulation techniques in accessible and practical ways;
Approaches to handling the mismatch between model/ideal and reality;
The application of complexity principles to shift the debate on 'behaviour change';
Discussion of key implications and suitable approaches for the implementation of complexity science in clinical practice, hospital administration, global health, or policy.
This collection is now closed to new submissions.