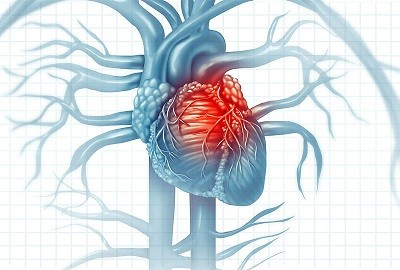 Cardiovascular diseases remain a major cause of death and morbidity worldwide. Despite insight into the risk factors for cardiovascular conditions, disease mechanisms are incompletely understood. Unravelling the mechanisms of disease provides a deeper understanding of these conditions, with opportunities to develop novel therapies and improve treatment strategies. Furthermore, genetic and genomic biomarkers increasingly have direct application in patient management, through molecular diagnosis, prognostication, and therapeutic stratification, and this is a rapidly-evolving field for both common and rare forms of cardiovascular disease. Application of state-of-the-art techniques and technologies have provided insight into the fundamental functions across clinically relevant conditions, mechanisms underlying cardiovascular diseases and are valuable tools in clinical research and practice.
In this special issue of Genome Medicine, guest edited by Prof James Ware from Imperial College London (UK), and Prof Connie Bezzina from Amsterdam (NL), we aim to capture advances that expand our knowledge of disease variation and aetiology, novel or improved tools for diagnosis and prognostics, as well as development of therapies and applications of genomics for precision healthcare. We are inviting the submission of Research, Method, Software and Guideline manuscripts with significant clinical and translational impact, in all areas of cardiovascular disease, including:
● Mechanisms of cardiovascular function and disease
● Clinical interpretation
● Stem cell research
● Therapies, including cellular and gene therapies
● Disease modelling
● Regenerative medicine and cardiac regeneration
● Cardio-metabolic studies
We encourage work that fosters academic-industry partnerships and collaboration among scientists from multi-disciplinary fields.
Submission deadline: 1 December 2023
To submit your manuscript, please use the Genome Medicine online submission system and indicate in your covering letter that you would like the article to be considered for the 'Cardiovascular disease: omics approaches and clinical applications' special issue. If you would like to enquire about the suitability of a manuscript for consideration, please email editorial@genomemedicine.com.
This collection of articles has not been sponsored and articles will undergo the journal's standard peer-review process. The Guest Editors declare that they have no competing interests. The Guest Editors serve an advisory role to guide the scope of the special issue and commissioned content; final editorial decisions lie with the Editor.