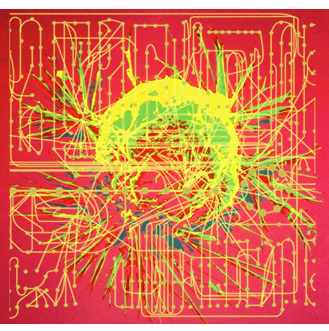 Guest Editors: Navdeep Chandel, Matthew Vander Heiden, Karen Vousden, Kathryn Wellen
Cancer cells have unique metabolic and bioenergetic properties, allowing them to thrive in nutrient poor environments and maximize cell growth and proliferation. Myriad inputs feed into the metabolism of cancer and cancer-associated cells; as well as interactions within the tumor microenvironment. Understanding the flexibility of changes in the metabolic program, and the underlying mechanisms, will be key in developing new therapeutic approaches.
In this series, BMC Biology and Cancer & Metabolism will bring together Research of exceptional interest, highlighting advances in our understanding of cancer metabolism, alongside commissioned Reviews, Opinions and Q&As from leaders in the field.
The special issue will be guest edited by Navdeep Chandel (Northwestern University, USA), Matthew Vander Heiden (Massachusetts Institute of Technology, USA), Karen Vousden (The Francis Crick Institute, UK), and Kathryn Wellen (University of Pennsylvania, USA). The guest editors will have an advisory role to guide the scope of the issue and provide advice on commissioned content, but will not be involved in the editorial decision making on all papers submitted.

We will consider Research manuscript submissions presenting outstanding contributions including, but not limited to, the following aspects of the biology of cancer metabolism:
- The tumor microenvironment
- Nutrient sensing
- Metastasis
- Cancer stem cell biology
- Therapeutic approaches
- New techniques and tools
- Immunity
- Epigenetics in metabolism and tumorigenesis
- Systems biology
Papers in our Registered Reports format will also be welcomed.
Submit your manuscript here
Please use the online submission system, and indicate in your covering letter that you would like the manuscript to be considered for the 'Cancer Metabolism' special issue. If you would like to inquire about the suitability of a manuscript for consideration, please email a pre-submission inquiry to bmcbiologyeditorial@biomedcentral.com
Image adapted from: Bruce Wetzel and Harry Schaefer, National Cancer Institute, National Institutes of Health.