Edited by Lisa Thomas, Samer Jabbour and Michelle Gaffey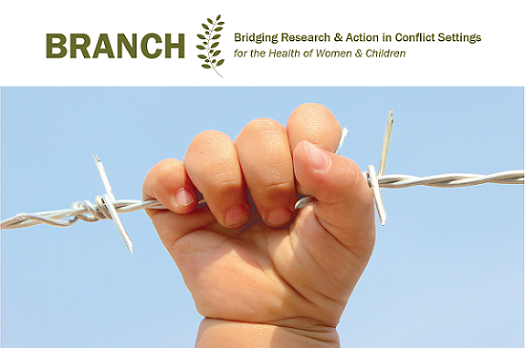 Women and children are particularly vulnerable in armed conflict, affected by both the direct and indirect consequences of violence, destruction and displacement, with both immediate and long-term implications for their health and well-being. This collection of articles in Conflict and Health reports on a set of case studies conducted by members and partners of the BRANCH Consortium, a research enterprise aimed at improving evidence and guidance for effective action on women's and children's health and nutrition in conflict settings. These case studies examine the humanitarian health response for women and children in a range of acute, protracted and post-conflict settings, focusing on whether and how health and nutrition interventions for women and children have been prioritized and the strategies employed by humanitarian health actors to overcome intervention delivery barriers.
This collection has been made available for open access by the Bill & Melinda Gates Foundation. Research funding support is listed in each article. Articles have undergone the journal's standard peer-review process. Lisa Thomas and Samer Jabbour declare no competing interests as Guest Editors. Michelle Gaffey is an Associate Editor at Conflict and Health and a member of the BRANCH Consortium.