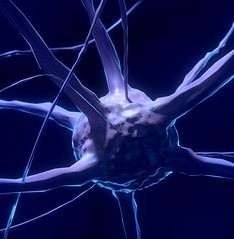 Edited by Stavros Zanos, Timir Datta-Chaudhuri, Vasiliki Giagka, Loren Rieth, and Theodoros Zanos

The field of Bioelectronic Medicine has grown significantly in the last decade, in both academia and industry. It is an intrinsically multidisciplinary field and therefore advances require collaboration across diverse areas of expertise. At the core of the field lies the concept of electrically interfacing with the nervous system to modulate and control the immune response and the physiological state of organs and systems. The field necessarily draws from numerous fields of research, including:
development of peripheral nerve electrodes and biological interfaces
stimulation techniques and technologies for organ- and fiber-specific neuromodulation
systems and algorithms for closed-loop neurostimulation
electronics and implantable devices that enable wired or wireless operation, including powering and communication
techniques for signal processing and machine learning to study the relationship between nerve signals and physiological function
validation of these systems in preclinical models of disease
For this thematic series we would like to invite original contributions and reviews in the following areas:
Electrode materials, fabrication, and validation
Electrode-tissue interface and tissue response
In vivo sensors of immune, metabolic, neural, and cardiovascular biomarkers
2. Methods, systems, and applications of targeted neuromodulation
Organ- and fiber type-specific neurostimulation
Optical stimulation
Ultrasonic neuromodulation systems
Closed-loop bioelectronic systems
Applications of targeted neuromodulation
3. Advances in bioelectronic data analytics
Decoding of nerve activity
Artifact rejection and signal-processing methods
Bandwidth reduction and high-throughput techniques
4. New implantable bioelectronic devices
System integration and packaging development and validation
Wireless power and telemetry
Device miniaturization for small rodents
5. Translation of bioelectronic therapies
Acute electrode evaluation of safety and efficacy of novel technologies
Chronic lifetime and performance
Bioelectronic therapies in animal models of metabolic, cardiovascular, and neurological disorders
Implications for clinical translation
Series keywords: Bioelectronics; Neural interfaces; Targeted neuromodulation; Closed-loop neuromodulation; Data analytics; Implantable devices; Animal models of disease; Translational medicine applications
This collection of articles has not been sponsored and articles have undergone the journal's standard peer-review process.

You can submit to this series, here.