Guest Editors:
Reza Ghotaslou: Tabriz University of Medical Sciences, Iran
Gerald Mboowa: Africa Centers for Disease Control and Prevention, Ethiopia
Submission Status: Open | Submission Deadline: 15 February 2024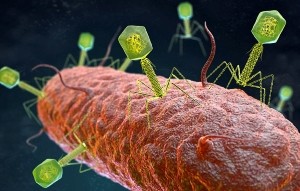 BMC Infectious Diseases is calling for submissions to our Collection on Bacteriophages against multi-drug resistant bacteria.
Bacteriophages, or phages for short, are viruses that infect and kill bacteria. Bacteriophages have gained a lot of attention in recent years due to their potential as an alternative to antibiotics in the fight against multi-drug resistant bacteria.
In this Collection, we invite researchers and experts in the field of infectious diseases to contribute original research articles on the use of phages as a treatment for multi-drug resistant bacteria. We welcome submissions that explore the mechanisms of phage-bacteria interactions, the development of phage therapy protocols, and the clinical applications of phage therapy in humans and animals.