Guest Editors:
Abhimanyu Thakur: University of Chicago, Illinois, USA
Vineeth Vijayan: Alabama State University, USA
Submission Status: Open | Submission Deadline: 15 December 2023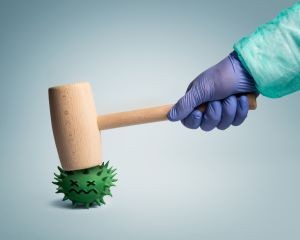 BMC Biomedical Engineering is calling for submissions to our Collection on "Antimicrobial surfaces for medical technologies".
Microbial infections pose one of the major risks patients are exposed to during hospital admissions. Hospital-acquired infections have been an element of concern for healthcare facilities for some time now and commonly originate in relation to, among others, surgical procedures and assistive medical devices such as catheters and ventilators. The prevalence of healthcare-associated infections also plays a major role in the development of (multi)drug resistance.
Major efforts have been made towards the development of materials with antimicrobial properties that could be used in hospital settings, both for use as surgical implants and generally to provide surfaces as easily sanitised and resistant to colonisation as possible. A dual approach has emerged: the development of antibacterial coatings to be applied on devices and surfaces and, as more and more information on biofilm formation became available, alternative materials that have inherent mechanical and structural features acting as biofilm deterrent. The emergence of antibiotic resistant bacterial strains seriously compromises the commonly used antibiotic medications. This necessitates the development of antimicrobial surfaces which can efficiently deter biofilm formation and the subsequent cascades of infection caused by different strains of bacteria.