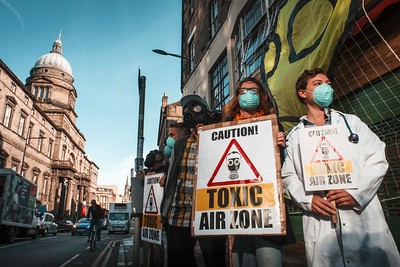 Air pollution is now considered to be the world's largest environmental health threat. An estimated 4.2 million premature deaths globally are linked to ambient air pollution, mainly from heart disease, stroke, chronic obstructive pulmonary disease, lung cancer, and acute respiratory infections in children.
BMC Public Health has launched this collection which aims to bring together research on the health impacts of household and ambient air pollution and attributed deaths. We encourage submissions including but not limited to those which aim to:
• Understand the link between health effects and exposure to individual pollutants and multipollutants
• Understand emissions, exposures and health effects to air pollutant mixtures from near sources such as highways, industry, railyards and ports and provide solutions to reduce impacts of multipollutants on local air quality
• Develop and/or evaluate exposure reduction strategies
• Develop methods to characterize multipollutant exposures
• Assess health benefits of air pollution reduction policies
• Understand individual susceptibility to air pollutants
• Assess the efficacy of individual-level or population-level preventive measures
Articles will undergo the journal's standard peer-review process overseen by our Guest Editors, Dr Hualiang Lin (Sun Yat-Sen University), Dr Om Kurmi (Coventry University) and Dr Bing Fang-Hwang (China Medical University).
Before submitting your manuscript, please ensure you have carefully read the submission guidelines for BMC Public Health.
Data sets and descriptions relevant to the collection will be considered in BMC Research Notes as Data Notes. You can find out more about this article type here. This type of content will be published in BMC Research Notes and included in the final collection.
Articles submitted after 15th October 2022 will be not eligible for inclusion in the collection.