Guest Editors:
Reena Chopra: NIHR Biomedical Research Centre at Moorfields Eye Hospital & UCL Institute of Ophthalmology, UK
Carlo Cutolo: University of Genoa, Italy
Bharat Gurnani: Sadguru Netra Chikitsalaya, Shri Sadguru Seva Sangh Trust India
David M. Hinkle: Tulane University School of Medicine, USA
Anna Marie Roszkowska: University of Messina, Italy & Andrzej Frycz Modrzewski Kraków University, Poland
Xinyuan Zhang: Beijing Tongren Eye Center, China
Submission Status: Open | Submission Deadline: 17 December 2023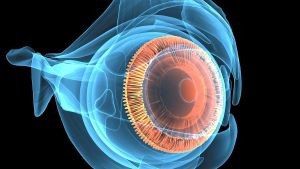 BMC Ophthalmology is calling for submissions to our Collection on "Advances in ocular imaging".
Recent advancements in digital optical imaging technologies and processing algorithms have significantly improved the examination, diagnosis, and monitoring of eye diseases, and have facilitated the prediction of future disease outcomes.
Optical coherence tomography (OCT) has revolutionized the diagnosis and management of glaucoma and various retinal and choroidal diseases by enhancing our ability to accurately evaluate both the anterior and posterior segments of the eye. Further advances in OCT technology, such as swept-source OCT (SS-OCT) and SS-OCT angiography (OCTA), have significantly transformed patient care. In addition, the combination of anterior segment OCT (AS-OCT) with other state-of-the-art imaging technologies, such as in vivo confocal microscopy (IVCM), has enabled earlier and more accurate diagnosis of ocular diseases, thereby contributing to our understanding of the pathophysiology of these disorders. IVCM in particular can help diagnose and monitor the subbasal nerve plexus and is significantly important in the diagnosis and follow-up of peripheral small fiber polyneuropathies.
Artificial intelligence (AI) has also played a crucial role in advancing ocular imaging. AI-powered image analysis tools can detect subtle changes in the eye's structure and function, providing earlier and more accurate diagnoses of ocular diseases. The integration of AI with optical imaging technologies will continue to be an important area of research, with the potential to further enhance our clinical practice.
This collection aims to compile novel insights into ocular imaging and its impact on the field of ophthalmology. We welcome contributions in the form of original research articles, narrative reviews, case reports, and study protocols.