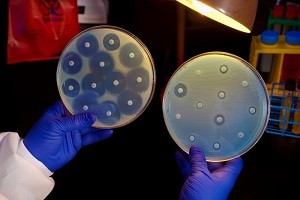 Edited by Laith Yakob, London School of Hygiene and Tropical Medicine, UK
Antimicrobial resistance (AMR) causes almost 1 million deaths every year and its accelerating spread ensures an even greater burden in the years to come. At the 70th World Health Assembly held in Geneva in May 2017 the new Director-General of the WHO, Dr Tedros Adhanom, described AMR as "the perfect example of the complex, multi-sectorial, multi-stakeholder challenges we will increasingly face in the future".
This series aims to explore the many facets of AMR, be they biological, clinical, environmental, epidemiological or economic.