Edited by: Cenk Ayata, Andrea M. Harriott
Animal models are critical for progress in headache research. However, translational models of headache are used in only a small number of labs across the world.
This thematic series, published in The Journal of Headache and Pain, aims to change this by spreading awareness about them. Consequently, we assembled review articles on headache models we hope will stimulate interest in their use, germinate new or modified models, and accelerate the translational potential of existing and developing models.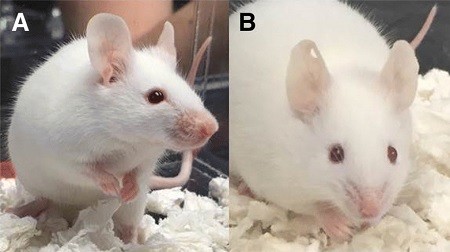 The reviews cover the use of genetic methods, cortical spreading depression, direct stimulation of trigeminal neurons, and the use of behavioral testing. These four approaches encompass the current landscape of animal models that examine headache pathophysiology and therapeutic targeting.
Our hope is that these articles will appeal to scientists interested in building translational careers in headache medicine and influence others to exploit and expand the use of these models to accelerate the forward momentum of headache research.

The articles have undergone the journal's standard peer review process overseen by the Editor-in-Chief.
The Editors declare the following competing interests:
Andrea M. Harriott: Research funding is provided to A.H. by the Phyllis and Jerome Lyle Rappaport Foundation, Building Interdisciplinary Careers in Women's Health Award – (NIH, 5K12HD051959-13), and the Training in Research for Academic Neurologists to Sustain Careers and Enhance the Numbers of Diverse Scholars (TRANSCENDS) - NINDS/NIH Award through the American Academy of Neurology (R25 NS098999-02).
Prior Consulting/Advisory Board: Bristol-Myers Squibb. No other relevant financial conflict of interest.
Cenk Ayata: Research funding from: NIH, AHA, Fondation Leducq, Andrew Heitman Foundation, Ellison Foundation, Electrocore LLC, Hovid Pharmaceuticals
Consulting/Advisory Board: Omniox Inc., BioAxone Biosciences. No relevant financial conflict of interest