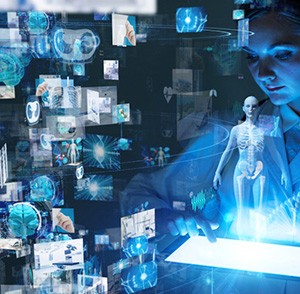 At a time where artificial intelligence (AI), machine and deep learning techniques are advancing rapidly, it becomes increasingly important to showcase developments in the field of image processing and analysis, as well as AI contributions to diagnostics.
We are hoping this collection will further the understanding of AI in medical imaging, highlight its versatility and applications, and break down barriers that still exist in the field.
BMC Medical Imaging invites you to submit to our new collection on "Artificial Intelligence in Medical Imaging". This collection will be closing in summer 2021.
This collection of articles has not been sponsored and articles undergo the journal's standard peer-review process overseen by our Guest Editors, Prof. Alexander Wong (University of Waterloo) and Prof. Xiaobo Qu (Xiamen University).
Submission is open to everyone. Before submitting your manuscript, please ensure you have carefully read the submission guidelines for BMC Medical Imaging. Information about our article-processing charges and waivers can be found here.
To ensure consideration in our collection, please submit your article through the Editorial Manager system.
Data sets and descriptions relevant to the collection will be considered in BMC Research Notes as Data Notes. You can find out more about this article type here. This type of content will be published in BMC Research Notes and included in the final collection.