Published in Globalization and Health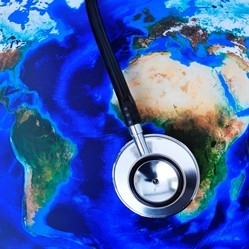 Edited by Dr Ama de-Graft Aikins (University of Cambridge), Prof Nigel Unwin (University of Newcastle), Dr Charles Agyemang (University of Amsterdam), Prof Pascale Allotey (Monash University), Prof Catherine Campbell (London School of Economics and Political Science), Dr Daniel K. Arhinful (University of Ghana), Dr Emma Pitchforth.
Africa faces a double burden of infectious and chronic diseases. While infectious diseases still account for at least 69% of deaths on the continent, age specific mortality rates from chronic diseases as a whole are actually higher in sub Saharan Africa than in virtually all other regions of the world, in both men and women. Over the next ten years the continent is projected to experience the largest increase in death rates from cardiovascular disease, cancer, respiratory disease and diabetes.
This collection offers new empirical evidence and comprehensive reviews on diabetes in Tanzania, sickle cell disease in Nigeria, chronic mental illness in rural Ghana, HIV/AIDS care-giving among children in Kenya and chronic disease interventions in Ghana and Cameroon. Regional and international reviews are offered on cardiovascular risk in Africa, comorbidity between infectious and chronic diseases and cardiovascular disease, diabetes and established risk factors among populations of sub-Saharan African descent in Europe.