Guest Editors:
Yibeltal Assefa Alemu: University of Queensland, Australia
Carl Abelardo T. Antonio​​​​​: University of the Philippines, Philippines
Julie ​​​Balen: Canterbury Christ Church University, United Kingdom
Megan Schmidt-Sane: Institute of Development Studies, United Kingdom
Submission Status: Open | Submission Deadline: 1 April 2024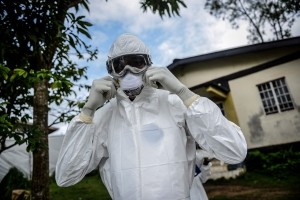 BMC Health Services Research is calling for submissions to a Collection of articles on Advancing epidemic preparedness of health systems.
Along with recent public health emergencies and other disease outbreaks, the COVID-19 pandemic has exposed large and critical gaps at the level of health systems in terms of epidemic preparedness and their dramatic impact on access, delivery and quality of health care nationally and globally. This demonstrated how essential it is to prioritize actions to increase the capacity of institutions, health systems and emergency response agencies to detect, report and respond to epidemics.
Given the medium- and long-term impact of infectious diseases and epidemics on global health and health systems, research efforts in this area will enhance and fully sustain progress toward the Sustainable Development Goals, particularly to 'ensure healthy lives and promoting well-being at all ages'.