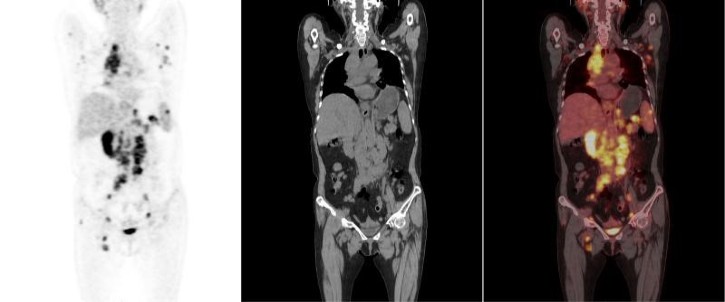 Guest Editors: Jonathan F Lovell (University at Buffalo, NY, USA), Honglin Jin (Huazhong Agricultural University, China), Wei Chen and Jun Dai (Tongji Medical College of Huazhong University of Science and Technology, China).

Journal of Nanobiotechnology invites submissions to a collection on Advancing nanomedicine towards clinical translation.

Nanomedicine, the application of nanotechnology to health and medicine, emerged in research publications since the late 1990s, which has already exhibited promising potential in the development of various products including therapeutics, diagnostic imaging agents, in vitro diagnostics, and medical devices.

Along with the recent progress, efforts have been devoted to developing nanobiotechnology for next-generation cancer theranostics, vaccines, and drug/gene delivery systems. More specifically, nanomedicine in the forms of imaging probes, theranostic drugs, cancer vaccines, and smart devices, are developed for target-specific and bioresponsive diagnosis and treatment of life-threatening diseases, especially cancer, diabetes, and brain dysfunction and so on.

This special issue aims at better understanding the role and application of nanotechnology-based formulations and smart drug delivery devices for clinical translation, and will comprise a selection of original research papers and reviews focusing on advancing nanomedicine with highly clinical potentials.
The potential subjects include, but are not limited to:
1) Imaging probes in preclinical/clinical nanomedicine
2) Theranostic drugs in preclinical/clinical nanomedicine
3) Diagnostic devices in preclinical/clinical nanomedicine
4) Advanced drug formulation in preclinical/clinical nanomedicine
5) Vaccine technology in preclinical/clinical nanomedicine

Further information about the journal, including details of the aims and scope, can be found here.

Submissions of original Research, Methodology and Review papers are invited. Deadline: 31st May 2022. Please submit via journal online submission system and indicate during submission that you are submitting to the Advancing nanomedicine towards clinical translation collection. All manuscripts received will be subject to editorial triage and peer review as is standard for the journal.

Articles will be published continuously in the main journal and highlighted on the collection homepage as soon as they are ready.