Guest Editors:
David Ederer: Centers for Disease Control and Prevention, United States
Ipek N. Sener: Texas A&M Transportation Institute, United States
Owen Waygood: Polytechnique Montréal, Canada
Submission Status: Open | Submission Deadline: 17 December 2023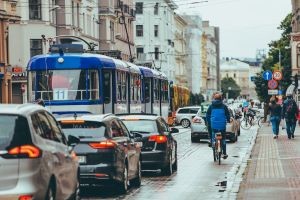 BMC Public Health is calling for submissions to our Collection on transportation as a social determinant of health.
Transportation is a critical social determinant that can have a significant impact on the physical and mental health, overall wellbeing of individuals and communities, and access to essential services such as healthcare and social services, educational and employment opportunities.
The lack of reliable and safe transportation options can hinder individuals' ability to meet their basic needs.
There is a need for transportation and public health policies to implement interventions to overcome transportation barriers, improve existing infrastructures and promote the understanding of population health outcomes related to transport options.