Guest Editors:
Ahmed Morsy: Faculty of Engineering, Cairo University, Egypt
Aliaa Rehan Youssef: Faculties of Engineering and Physical Therapy, Cairo University, Egypt
Submission Status: Open | Submission Deadline: 6 August 2023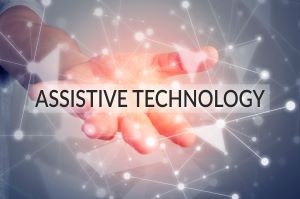 The Editors of BMC Digital Health and BMC Biomedical Engineering announce the launch and call for research articles on "Translational Research on Assistive Technology for Persons with Disabilities".
There are many examples of AT solutions and their uses in assisting PwDs. For example, virtual reality-based solutions contributed significantly to rehabilitation and improved surgery planning. Rehabilitation robots and exoskeletons enabled improved patient mobility and helped restore critical locomotor functions. Nevertheless, a substantial gap still exists between numerous research activities in the AT domain and available commercial solutions in the market that can address the needs of a wide range of PwDs at a large scale and with economic viability.

Assistive technology (AT) represents a great opportunity for better societal integration of persons with disabilities (PwDs) and improving the quality of their life. This integration is also bound to reduce the economic burden associated with disabilities. AT can have a profound role in assisting a variety of activities of daily living, as well as predicting, detecting, and preventing various types of injuries. Solutions based on AT have benefited from the evolution of numerous emerging technologies, such as wearable sensors, Internet of Medical Things (IoMT), serious gaming, and 3D printing.
The aim of this special collection is to shed light on some of the current endeavors in translational research on AT for PWDs. Researchers and experts from around the world are invited to submit original contributions and review papers to help capture the current state of AT research and develop insights into the nature and extent of the above-mentioned gap.