Edited by Felice Gragnano, Arturo Cesaro and Paolo Calabro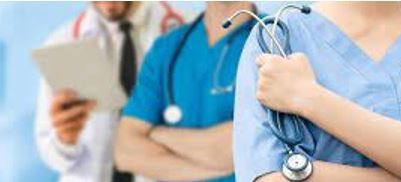 Lipids in Health and Disease invites you to contribute a manuscript to our new thematic series, "Targeting Lipids for Cardiovascular and Neurological Health: Novel Mechanisms and Therapeutics".
People who maintain ideal cardiovascular and neurological health have a high life expectancy and a low lifeime risk of disabling and life-threatening medical conditions. Therefore, the identification and adoption of novel strategies to pursue ideal cardiovascular and neurological health represent a vital opportunity to improve the prevention and treatment of cardiovascular and neurological diseases. Because atherogenic lipids and lipoproteins play a central causal role in the initiation and progression of endothelial dysfunction and atherosclerosis, maintenance of optimal lipid levels is necessary to attain ideal cardiovascular and neurological health status.
Evidence from Mendelian randomization studies and randomized trials have conclusively demonstrated that lower low-density lipoprotein (LDL) cholesterol can effectively reduce cardiovascular and neurological risks. Additional benefit may derive by lowering triglycerides and lipoprotein(a) and elevating serum levels and activity of high-density lipoprotein (HDL).
To date, numerous challenges and controversies exist concerning the cumulative effect of lipid-carrying lipoproteins on cardiovascular and neurological health, the magnitude of the clinical benefit obtained by achieving and maintaining optimal lipid levels, and the best timing to initiate lipid-modifying strategies to mitigate cardiovascular and neurological risk.
We invite you to contribute to this new thematic series of Lipids in Health and Disease, which will focus on the link between lipids and cardiovascular and neurological health from mechanisms to therapeutics, emphasizing the importance of an individualized approach in clinical and pre-clinical studies design (so-called "precision medicine").
We warmly welcome articles, including original research, narrative reviews, systematic reviews and meta-analysis, mini-reviews, and commentary on this relevant and rapidly evolving topic.
Keywords:
Lipids, lipoproteins, LDL, HDL, lipoprotein(a), triglycerides, atherosclerosis, endothelial dysfunction, cardiovascular disease, cardiometabolic disease, neurological disease.
Topics:
Mechanisms and molecular pathways affecting lipids and lipoproteins metabolism
Impact of genetics on lipid and metabolic disorders
Effect of lipid-lowering therapy on cardiovascular and neurological health
Lipid targets in cardiovascular and neurological disease
Future perspective and novel therapeutic strategies in dyslipidemias
Questions to be answered:
What are the novel mechanisms involved in the regulation of lipid metabolism?
Can genetic evaluation guide decision-making in the management of lipid disorders?
Should lipid targets be individualized according to patient risk profile?
What is the mechanistic link between cholesterol and triglyceride disorders?
How do non-LDL cholesterol targets affect clinicians' decisions in contemporary practice?
What are the following steps to be taken to reduce the residual cardiovascular and neurological burden?
This collection of articles has not been sponsored and articles have undergone the journal's standard peer-review process.
Please find out more about our journal and its policies, here. Submission guidelines can be found here, and please submit to the series via our submission system (there will be a field for which you can indicate if you are submitting to this series).