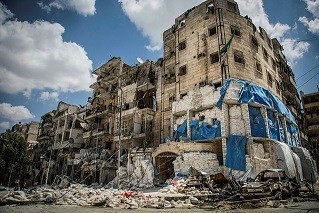 Edited by Ruwan Ratnayake and Bayard Roberts
Conflict and Health

Through a series on the public health impact of the Syria crisis, the Editors aim to stimulate the submission of high quality and timely research papers that characterize the communities affected, explore delivery methods for public health interventions for urban refugees and in hard to reach settings, address the burden of communicable and non-communicable diseases and explore health policy and health systems issues. Few papers have been submitted to medical journals on the Syria crisis, highlighting the lack of data and evidence that could ultimately be used to guide policy decisions.
This series is a rolling thematic series and further articles will continue to be added, including unsolicited submissions.

This collection of articles has not been sponsored and articles have undergone the journal's standard peer-review process. The Editors declare no competing interests.