Guest edited by Lenore Manderson, Uche Amazigo and Phyllis Dako-Gyeke
A thematic series in Infectious Diseases of Poverty.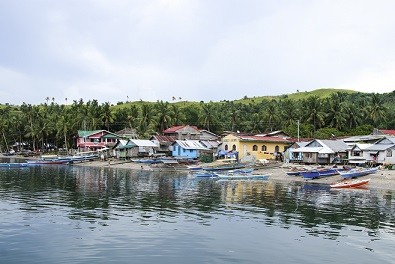 Gaps continue to exist in health systems and access to health services, in low- and middle-income countries, despite advances in disease prevention and control, diagnosis and treatment. Social innovations provide a fresh lens to strengthen health systems and primary health care. Through participatory approaches, novel solutions are designed and implemented by innovators, health system actors and other actors to address complex and longstanding health problems. Social innovations can be processes, market mechanisms, roles or behavioral practices, or new paradigms and policies. They enable healthcare delivery to be more inclusive, effective and affordable. Social innovation tackles "how" to improve health, by engaging communities in creating and sustaining solutions. This series features the work of the Social Innovation in Health Initiative established in 2014 under TDR's leadership and in collaboration with research organizations and partners to advance social innovation through research, capacity strengthening and advocacy. Writing from an interdisciplinary and multidisciplinary perspective, the authors analyse how social innovation has been used in research, in practice, and in informing new paradigms and policies. In showcasing community-engaged approaches in transforming health care delivery, we illustrate how social innovation can accelerate progress towards Universal Health Coverage and the Sustainable Development Goals.
List of articles
Commentary
Social innovation for health: engaging communities to address infectious diseases
Phyllis Dako-Gyeke, Uche V. Amazigo, Beatrice Halpaap and Lenore Manderson
Infectious Diseases of Poverty 2020 9:98
Published on: 18 July 2020
Editorial
What if communities held the solutions for universal health coverage?
John C. Reeder, Marie-Paule Kieny, Rosanna Peeling and François Bonnici
Infectious Diseases of Poverty 2019 8:74
Published on: 5 September 2019
Commentary
The role of multilateral organizations and governments in advancing social innovation in health care delivery
Beatrice Halpaap, Rosanna W. Peeling and François Bonnici
Infectious Diseases of Poverty 2019 8:81
Published on: 13 September 2019
Commentary
Funding social innovation for health with research funds for development
Hannah Akuffo and Teresa Soop
Infectious Diseases of Poverty 2020 9:120
Published on: 27 August 2020
Scoping Review
The application of social innovation in healthcare: a scoping review
Lindi van Niekerk, Lenore Manderson and Dina Balabanova
Infectious Diseases of Poverty 2021 10:26
Published on: 8 March 2021
Scoping Review
Crowdsourcing in health and medical research: a systematic review
Cheng Wang, Larry Han, Gabriella Stein, Suzanne Day, Cedric Bien-Gund, Allison Mathews, Jason J. Ong, Pei-Zhen Zhao, Shu-Fang Wei, Jennifer Walker, Roger Chou, Amy Lee, Angela Chen, Barry Bayus and Joseph D. Tucker
Infectious Diseases of Poverty 2020 9:8
Published on: 20 January 2020
Research Article
Crowdsourcing to identify social innovation initiatives in health in low- and middle-income countries
Lindi van Niekerk, Arturo Ongkeko Jr., Rachel Alice Hounsell, Barwani Khaura Msiska, Don Pascal Mathanga, Josselyn Mothe, Noel Juban, Phyllis Awor and Dina Balabanova
Infectious Diseases of Poverty 2020 9:138
Published on: 7 October 2020
Research Article
Universities as catalysts of social innovation in health systems in low-and middle-income countries: a multi-country case study
Lindi van Niekerk, Don Pascal Mathanga, Noel Juban, Diana Maria Castro-Arroyave and Dina Balabanova
Infectious Diseases of Poverty 2020 9:90
Published on: 11 July 2020
Short Report
Bridging the health inequality gap: an examination of South Africa's social innovation in health landscape
Katusha de Villiers
Infectious Diseases of Poverty 2021 10:19
Published on: 1 March 2021
Scoping Review
Documentary research on social innovation in health in Latin America
Diana María Castro-Arroyave and Luisa Fernanda Duque-Paz
Infectious Diseases of Poverty 2020 9:41
Published on: 22 April 2020
Scoping Review
Social innovation in diagnostics: three case studies
Megan L. Srinivas, Eileen J. Yang, Priyanka Shrestha, Dan Wu, Rosanna W. Peeling and Joseph D. Tucker
Infectious Diseases of Poverty 2020 9:20
Published on: 19 February 2020
Case Study
Fostering social innovation and building adaptive capacity for dengue control in Cambodia: a case study
Pierre Echaubard, Chea Thy, Soun Sokha, Set Srun, Claudia Nieto-Sanchez, Koen Peters Grietens, Noel R. Juban, Jana Mier-Alpano, Sucelle Deacosta, Mojgan Sami, Leo Braack, Bernadette Ramirez and Jeffrey Hii
Infectious Diseases of Poverty 2020 9:126
Published on: 3 September 2020
Case Study
Integrated vector control of Chagas disease in Guatemala: a case of social innovation in health
Diana Castro-Arroyave, Maria Carlota Monroy and Maria Isabel Irurita
Infectious Diseases of Poverty 2020 9:25
Published on: 14 April 2020
Case Study
Innovations in maternal and child health: case studies from Uganda
Phyllis Awor, Maxencia Nabiryo and Lenore Manderson
Infectious Diseases of Poverty 2020 9:36
Published on: 16 April 2020
Study Protocol
Pay-it-forward gonorrhea and chlamydia testing among men who have sex with men in China: a study protocol for a three-arm cluster randomized controlled trial
Tiange P. Zhang, Fan Yang, Weiming Tang, Marcus Alexander, Laura Forastiere, Navin Kumar, Katherine Li, Fei Zou, Ligang Yang, Guodong Mi, Yehua Wang, Wenting Huang, Amy Lee, Weizan Zhu, Peter Vickerman, Dan Wu, Bin Yang, Nicholas A. Christakis and Joseph D. Tucker
Infectious Diseases of Poverty 2019 8:76
Published on: 16 August 2019
Opinion
Researching social innovation: is the tail wagging the dog?
Emma L. M. Rhule and Pascale A. Allotey
Infectious Diseases of Poverty 2020 9:3
Published on: 13 January 2020