Edited by:


Graham Wallace: University of Birmingham, United Kingdom
Submission Status: Open | Submission Deadline: 30 June 2024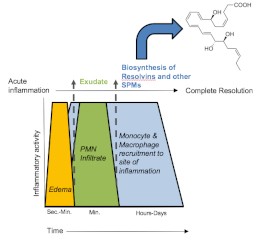 Journal of Inflammation is calling for submissions to our collection on Resolvins in resolution of Inflammation.
This Collection supports and amplifies research related to SDG 3.

Image credit: Jenglish18, CC BY-SA 4.0 <https://creativecommons.org/licenses/by-sa/4.0>, via Wikimedia Commons.