BMC Psychology ran a pilot to trial results-free review from 2016-2020, in addition to the journal's peer-review system. This trial has now closed and the journal now only operates transparent peer-review.
During this trial, authors of research articles could opt-in at submission for their manuscript to be included.
This collection brings together all articles in BMC Psychology that had undergone the results-free peer-review process as part of this now completed trial.
What is results-free review?
Openness and transparency are the pillars of scientific progress. However, there is a bias towards publishing positive results, distorting the evidence base and undermining the reproducibility of research. Results-free review offers a solution to this problem, focusing editorial decisions on the rationale and methods alone.

Results-free review is a model of peer review, where editors and reviewers are blinded to the results. It happens in two stages:
Stage 1: Review of manuscript, excluding any results or discussion of results.
Stage 2: If accepted following Stage 1, review of complete manuscript to check the results and conclusions do not deviate unjustifiably from the research question and methodology.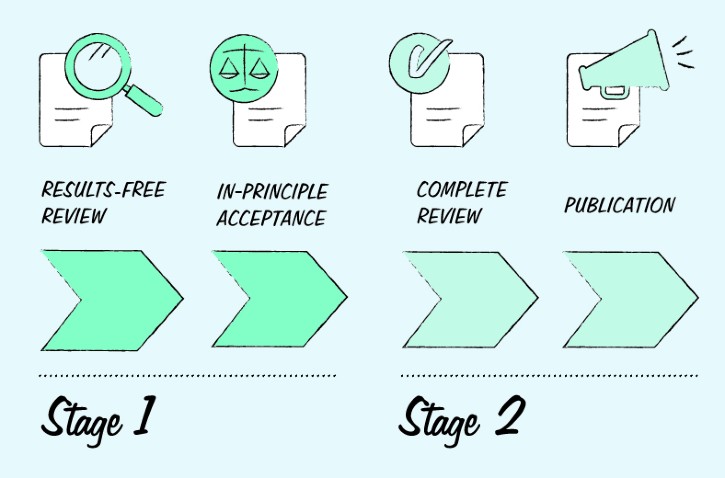 How is it different to normal peer review?
All aspects of the peer-review process are the same (with the exception of Stage 1), including the questions for reviewers, criteria for publication and expected turnaround times. See our peer-review policies for more details.
How is it different to Registered Reports?
In Registered Reports, peer review of the study protocol is completed before any experiments are conducted. In results-free review, peer review occurs after the experiments are conducted, as is the case for traditional post-study peer review. We support the Registered Reports format and consider both approaches as complementary.
Need more information on results-free review? Read our Editorial