Edited by:


Shannon Borges: U.S. Environmental Protection Agency, USA
Philip Marx-Stoelting: German Federal Institute for Risk Assessment, Germany
Abdulrahim T. Alkassab: Julius Kühn-Institut, Germany
Submission Status: Open | Submission Deadline: 31 January 2024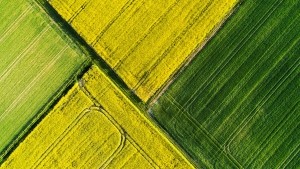 Environmental Health is calling for submissions to our Collection on Risk Assessment of Microbial Pesticides. Microbial pesticides are part of a sustainable agriculture strategy, but due to their unique nature, tools for assessing hazards and risks require different approaches compared to chemical pesticides. This Collection is focused on problem formulation and finding solutions to advance microbial hazard testing, which will help to inform regulatory decisions about microbial pesticides.
This Collection supports and amplifies research related to the following Sustainable Development Goals: 2 – Zero Hunger, 3 - Good Health and Well-being, 6 – Clean Water and Sanitation, 12 – Responsible Consumption and Production, 13 – Climate Action, 14 – Life Below Water, 15 – Life on Land.
Image credits: © ollo / Getty Images / iStock