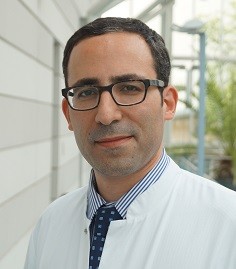 Guest Edited by Dr Pirus Ghadjar
The advent of prostate specific membrane antigen (PSMA) positron emission tomography (PET) imaging has revolutionized radiation therapy of prostate cancer. Current radiation therapy treatment schedules for prostate cancer have been established by randomized trials using statistical risk calculations, nomograms and conventional imaging for patient characterization and treatment. PSMA-PET bears the promise of delivering individually tailored radiation therapy for prostate cancer. It can already be regarded as 'practice changing' for radiation therapy of prostate cancer, especially concerning detection and treatment of lymph node metastases, local recurrences after prior therapies and oligometastases. However any randomized or long-term clinical data after PSMA guided radiation therapy for prostate cancer is naturally missing. Moreover, radio-ligand therapy (RLT) is a new treatment option for metastatic castration-resistant prostate cancer patients.
The aim of this thematic series published in Radiation Oncology is to collect and present the current knowledge and limitations of PSMA-PET based radiation therapy.