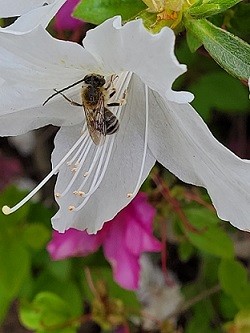 Pollination is an important ecosystem process which contributes success of plant reproduction and increase of agricultural production as well. The special issue will bring about the importance of pollination as an ecosystem service to human civilization and well being as well as to agricultural production and wild life management. For this, we seeks the possible contribution to this special issues on various subjects relative to "Plant-pollinator network: Process and impact". We invite topics including; pollinator diversity and protection, utilization of pollinators for other purpose of human intervention, plant-pollinator networks and related factors determination, even pollination syndrome and mechanisms. Beyond the typical scopes on pollination, we also invite new technology for studying the plant-pollinator networks.
Special guest editor: Chuleui Jung from Andong National University, Korea ((cjung@andong.ac.kr)
Keywords: pollinator, protection, diversity, plant, reproduction, agriculture, technology, network
Deadline for submission: September 1 2021. We expect to publish whole special issue by December 1 2021.
Please submit your article via the journal's Editorial Manager submission site. If you have any questions, please don't hesitate to contact the Journal Editorial Office assistant through the "Contact Us" link in Editorial Manager.