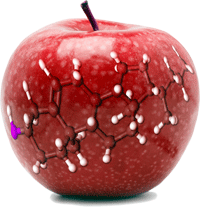 Lifestyle-related diseases such as diabetes and cancer represent one of the greatest challenges to health and wellbeing in the developed world. These complex disorders are difficult to treat effectively, and are increasingly prevalent as sedentary lifestyles and calorie-rich, nutrient-poor diets cause an obesity crisis throughout the developed world. The Metabolism, Diet and Disease conference aims to show how basic research on the biochemistry, cell biology and genetics of metabolism can address the major health problems of cancer, obesity, diabetes and insulin resistance, and can explain ageing and longevity.
In addition, the conference provides a forum to explore the role of lifestyle factors such as diet in disease. This cross-journal collection builds on these aims by using research from across the fields of nutrition, metabolism and oncology to investigate disease prevention and treatment using both lifestyle changes and pharmacological interventions.
The series aims to address the complex nature of these disorders by looking at the links between metabolism, lifestyle and disease. It combines research and reviews published in Nutrition & Metabolism, Diabetology & Metabolic Syndrome, Nutrition Journal, Cardiovascular Diabetology, Journal of Experimental & Clinical Cancer Research, Journal of Translational Medicine (Nutrition & Metabolism Section), Molecular Cancer and Cancer and Metabolism. We welcome further submissions on this topic.
If you have a manuscript that you would like to be considered for the series please submit it via the online submission system for the relevant journal, and state clearly in the covering letter that it is intended for this thematic series. Before submitting your manuscript, please read the 'instructions for authors', for the relevant journal.
Collection published: 28 May 2012
Last updated: 7 March 2013